Hydrocarbons are organic compounds that consist only of carbon(C) and hydrogen(H) atoms
Hydrocarbons are used as alternative cleaning agents to CFCs and chlorine-based cleaning solvent.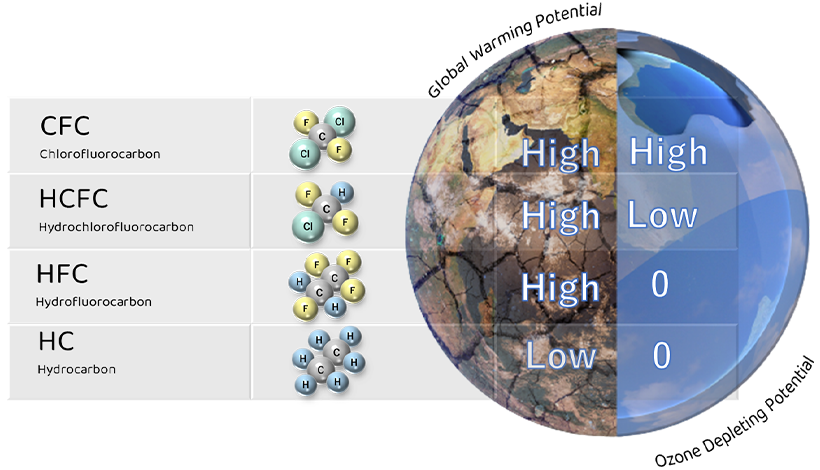 Hydrocarbons can also help with the rust problem that occurs with water-based cleaning
Many machine oils, such as cutting and rolling oils, are based on mineral oils, and hydrocarbon-based solvent have high solubility in mineral oils, so they provide optimal degreasing power for workpieces covered with machine oil.
Although hydrocarbon cleaning solvent are flammable and combustible, they can be safely handled by using specially designed cleaning system.